Spandex 4 Men
Spandex Sportswear
Ballet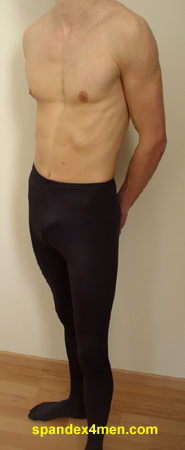 Men's ballet clothing by the professional M. Stevens brand from Los Angeles, USA is quite hard to get. But Spandex4men.com has a lot of this great gear in stock! As well for the professional as the amateur dancer, but for sure also for each Lycra®-lover, because M. Stevens' Milliskin® fabric out of 77% nylon and 23% spandex really is a pleasure to wear.

An attention regarding sizing: in the ballet world there are only slim bodies. Therefore the sizing is mainly based on body length and not as much on waist size. But the fabric is very 'stretchy', so don't worry too much if this ballet gear will fit you or not.
Manufacturers guideline: men taller than 6' / 1.82m choose for size XL.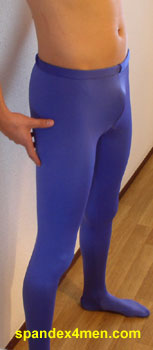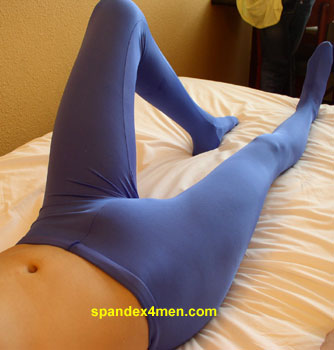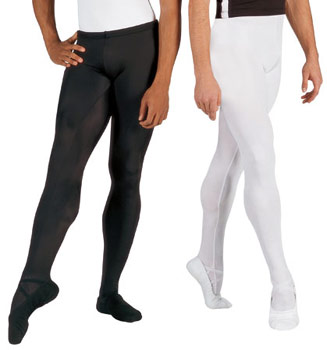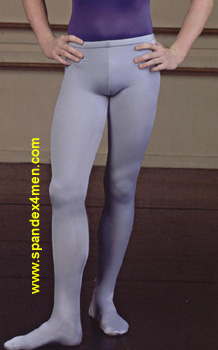 M. Stevens mens ballet tights, E39.00
Original nylon/spandex footed ballet tights.
In stock:
Black: S, M, L, XL
White: M, XL
Navy: M, L
Silver Grey: XL
Red: XL
Royal Blue: M, XL
Light Blue: M (not on picture, see the "Jazz Pants" below for the colour)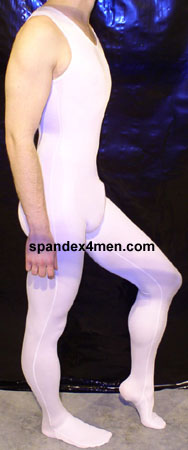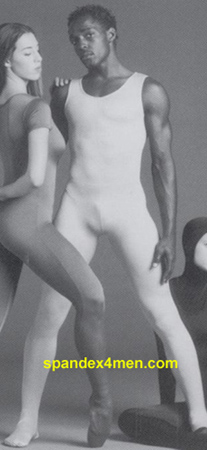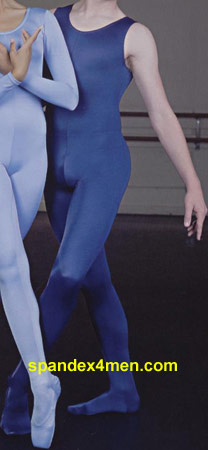 M. Stevens mens ballet unitard, E49.00
Nylon/spandex footed ballet body with long legs, also for professional use.
Bodysuit and tights in one suit!
In stock:
White: M, XL
Black: M, L, XL
Nude / Skin colour: L, XL
Royal Blue: L, XL (the colour is in between the two blue colours on the right picture)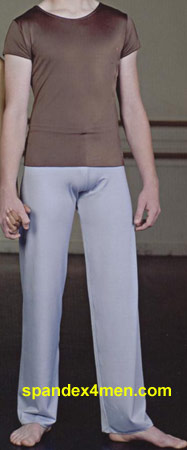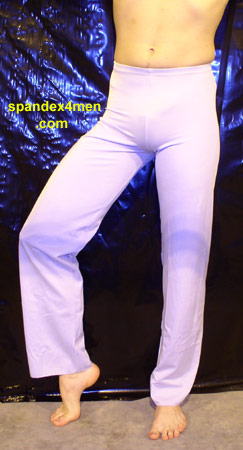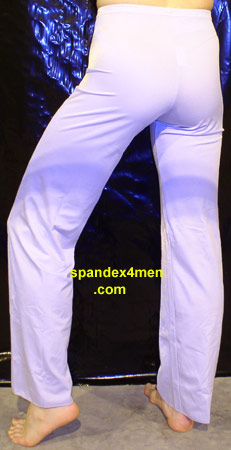 M. Stevens Jazz Pants, E35.00
Smooth style jazz pants made of the same comfortable fabric as the ballet tights, also for professional use.
Great to use as lounge pant too, easy and relaxed for in & around home!
Around waist, crotch and butt almost just as tight as a pair of ballet tights but loose around the legs.
In stock:
Light blue: M, L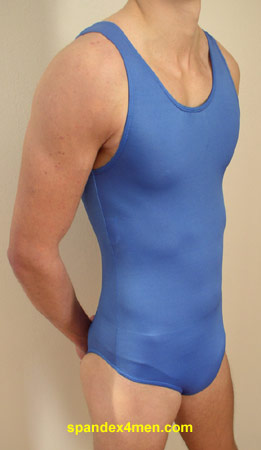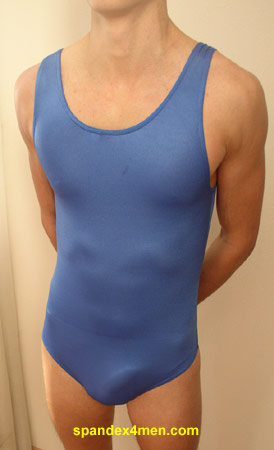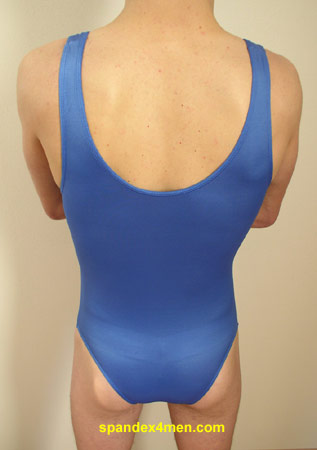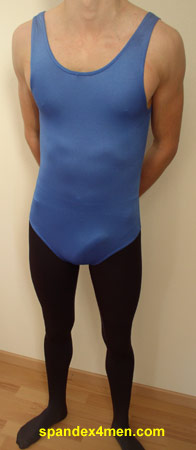 M. Stevens mens ballet bodysuit, E35.00
Macho nylon/spandex balletbody also for professional use.
It's also well possible to wear a pair of ballet tights underneath, like shown on the last picture.
The boy on the pictures is 1.78m (5'10") and 64kg (140lbs), size M fits him perfectly tight.
In stock:
Royal Blue: M, L, XL
Black: M, L, XL
White: M, L, XL
And other colours in size M: Navy, Light Blue, Turquoise (dark), Chocolate.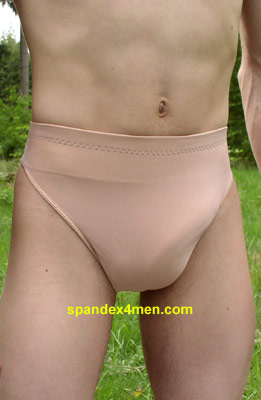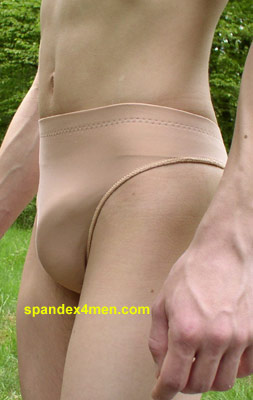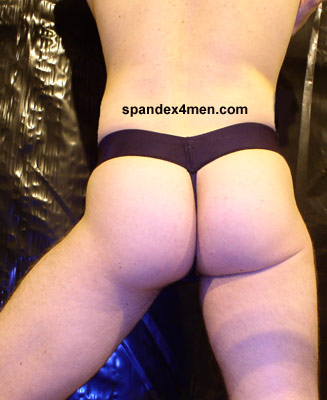 M. Stevens dance belt (string/thong model), E22.50
And last but not least, also made of nylon/spandex (Milliskin®): a real dancer can't work without a dancebelt.
These tight "underpants" are specially made for the male dancer to push up the genitals and hold them tight to the body. On this way they won't get jammed during dancing and damages are prevented.
But it also results in a Push Up effect: "the secret" why dancers often look so well endowed ;-)
In stock:
Nude / skin colour: S, M, L
Black: S, L
For the calculation of the shipping costs this item belongs to "Underwear"




How can I order?
Index EN